---
Barbara Stratton
Office Manager
Chiropractic Assistant
Insurance Coordinator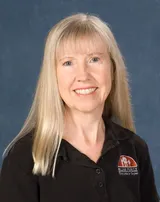 I guess being a little accident prone has lead me to seek Chiropractic care. As a teenager, I experienced my first broken tailbone. Anyone who has had this experience knows the pain involved and how long it takes to recover. Of course, back in those days, you didn't go see a doctor unless it was absolutely necessary, so my body was allowed to "heal" on its own. A few years later I was in a serious bicycle accident. Being in the military at the time, they treated my broken elbow, damaged hand, and scraped face, but no attention was paid to a possible back injury.
Many years passed and I broke my tailbone again. Since Chiropractors did not serve in the military in the 1990's, again my body was not checked for any possible spinal damage. It wasn't until I retired from the military that my body started to feel like it had been beat up. My new job required me to travel by plane about every other week. Sitting in coach is not good for the back; especially for long periods of time. I started to experience severe sciatica and was absolutely miserable. Since I worked in Hampton, I was able to find a Chiropractor close to work. After several adjustments, I started down my road to recovery. Unfortunately, I lost my contracting job and my Chiropractor moved up north.
About a year later, I suffered a nasty blow to my head. I was so concerned about the huge lump on the side of my head that I didn't even notice the pain in my neck. Three weeks later the lump was gone but I was unable to move my neck without experiencing severe pain. My boss at the time referred me to Dr. Walsh. Dr. Walsh has made a world of difference in my recovery. I'm very "picky" about my health care. I refuse to take medication of any kind (including over-the-counter) because I believe that the body is designed to heal itself. Chiropractic care helps my body through the healing process.
I was fortunate in October 2008 to join the Walsh Family Chiropractic team. I will never again go more than a couple of weeks without an adjustment. I've also learned a few other things over the past several years. I try to eat healthy, get enough exercise, keep a positive attitude, stay away from bicycles, and, if I fall, try not to land on my tailbone. But if I do, I know a great Chiropractor!
---
Josie Tillman
Patient Reception
Chiropractic Assistant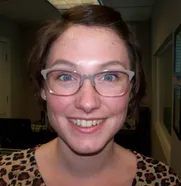 I initially experienced back pain as a teenager from a stress fracture in my spine due to years of dance classes. After a few months of physical therapy I felt I had regained the majority of my strength and range of motion; however never completely got rid of an underlying ache. Early in my twenties, after an inversion gone wrong while practicing yoga, I felt like I had jammed something in my back that I could not stretch loose, this time I had a friend recommended I try a Chiropractor. After only a few weeks of chiropractic work I felt more pain free than I had in years. I thought I was never going to be able to completely get rid of my back pain, that it was something to learn to live with, chiropractic care changed my perspective.
A few years later, after having my first child as is often the case I felt misaligned and lots of new aches. I believe chiropractic care was integral in my quick recovery. And now during my second pregnancy have found regular chiropractic care is extremely helpful with combating prenatal discomforts. I am very happy I was given the opportunity to become a part of the Walsh Family Chiropractic team in July 2019. Dr. Walsh is a great Chiropractor who creates a welcoming environment to all; he has even managed to adjust my rowdy toddler. I believe the care given here helps people live a healthier, more comfortable life.
---
Mady Ziegler
Patient Reception
Chiropractic Assistant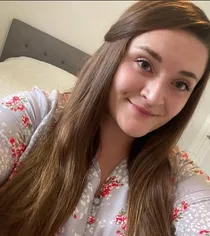 Growing up a tomboy, my chiropractic experience started as child. I was initially seen due to migraines thought to be the result of many bumps and bruises from sports and roughhousing. Through my treatment then, I was able to reduce the number and intensity of my migraines for many years. I was then brought back into the world of chiropractic as an adult after a rollover car accident left me with a severe concussion, broken collarbone, and bruised pelvis that were not properly treated. About 3 years after my accident, I was left with ongoing hip and neck complaints ranging from sore to excruciating, depending on the day. Once again, with routine chiropractic care I was able to get back to my normal self and enjoy being active again. After a year or so I began to work for my chiropractor because I had seen the impact it could make in peoples' lives after experiencing relief firsthand.
I thought my life in chiropractic had ended when I relocated from Arizona to Williamsburg early 2022, however God had other plans that led me straight to Walsh Family Chiropractic. I joined the team in February 2022 and have been so thankful to continue my knowledge in the field of chiropractic as a more natural treatment to a lot of life's aches and pains. It is a joy getting to watch the progress all our patients make, and to share in the celebration of healing.
---
Bella Walsh
Patient Reception
Chief Happiness Officer
Bella, a mini-goldendoodle, joined the team in 2019. At our office, Bella's in charge of morale. She's the bright sunbeam of happiness who runs into our office every morning, taking time to greet everyone in turn.
Bella's days are busy bringing joy to all she interacts with. She reminds us to stay positive. Her cheerful presence is the embodiment of the warm, friendly attitude we hope to have when we interact with others – each other, and you, our patients.